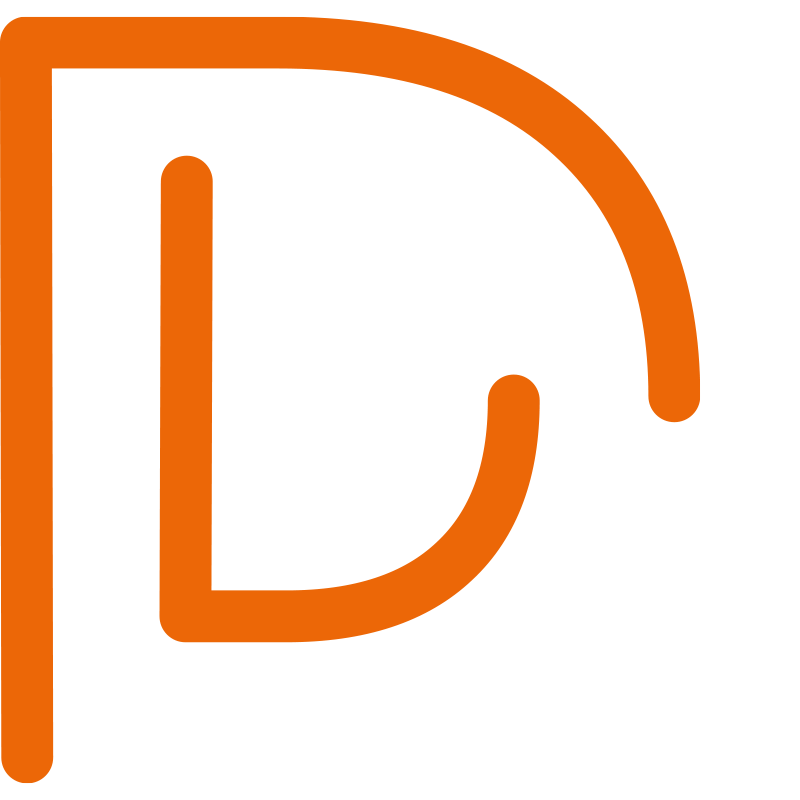 WE LOVE
DESIGN
At Poliplast, we love the most genuine concept of design in which it is indispensable that the creation of a product meets various requirements: style, reproducibility, use and affordability.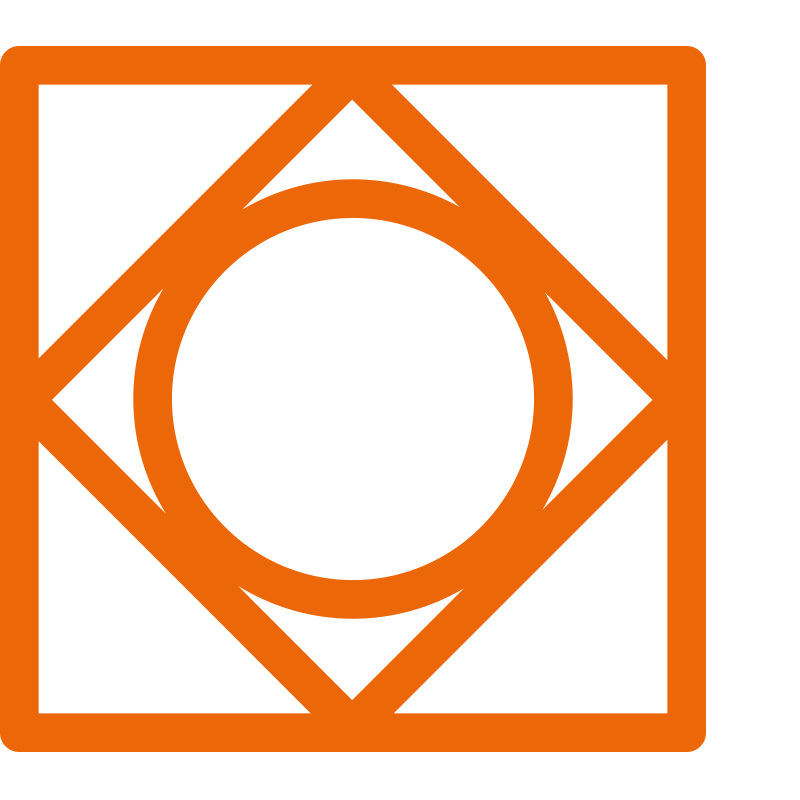 Shapes
Creating synergistically-shaped product sets that seamlessly coordinate with the furnishings.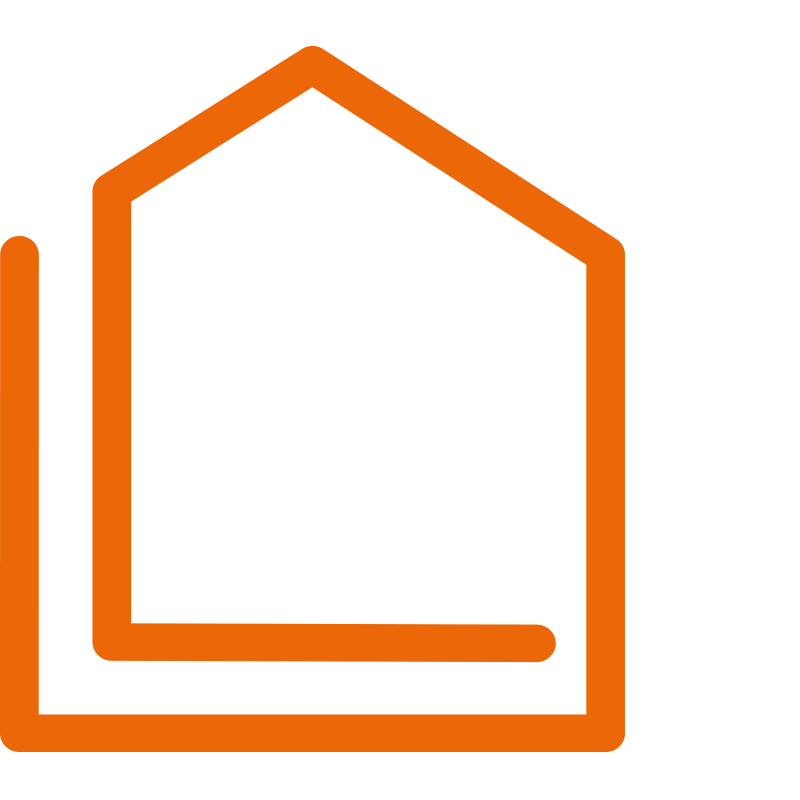 Enviroments
Designing objects with specific shapes and characteristics for furniture intended for various household and work environments.
Applications
Researching technical solutions and shapes to improve the functionality of the products, in addition to their daily and continuous use.
Materials
Using various materials to create products or product lines destined for specific applications or settings.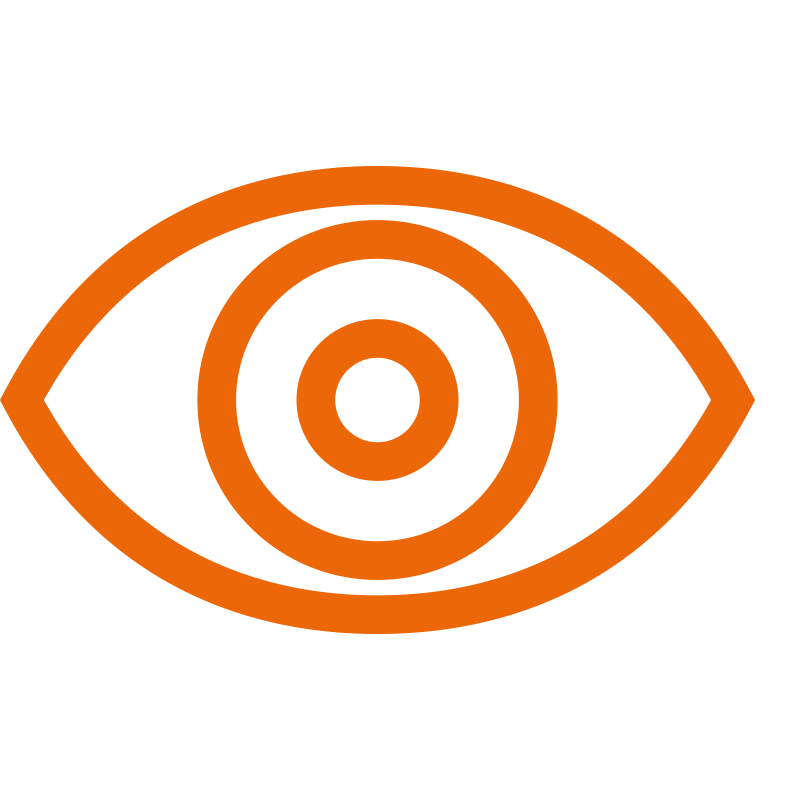 Finishes
Offering a wide range of finishes and colours to coordinate with the various styles and trends of the interior design market.
Industrial
Constantly searching for technical and industrial solutions to optimise the product production, storage, assembly and installation phases.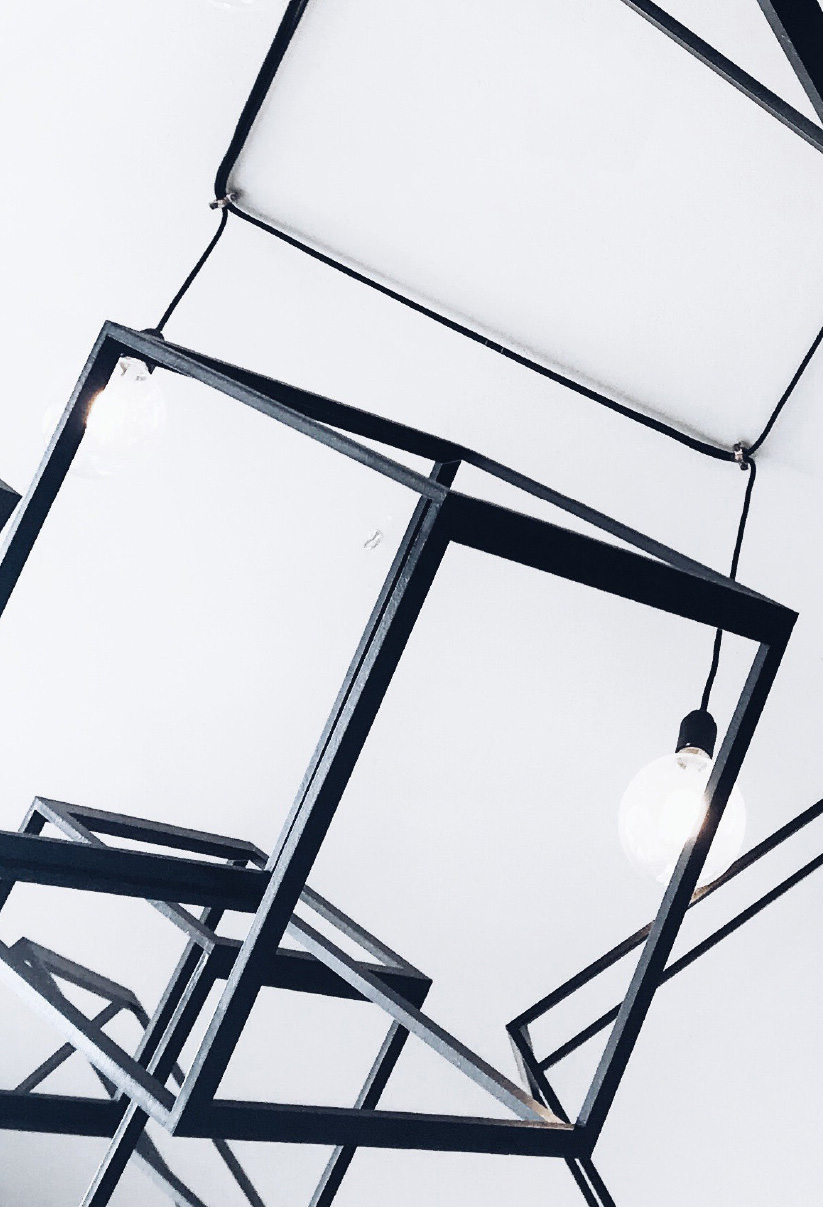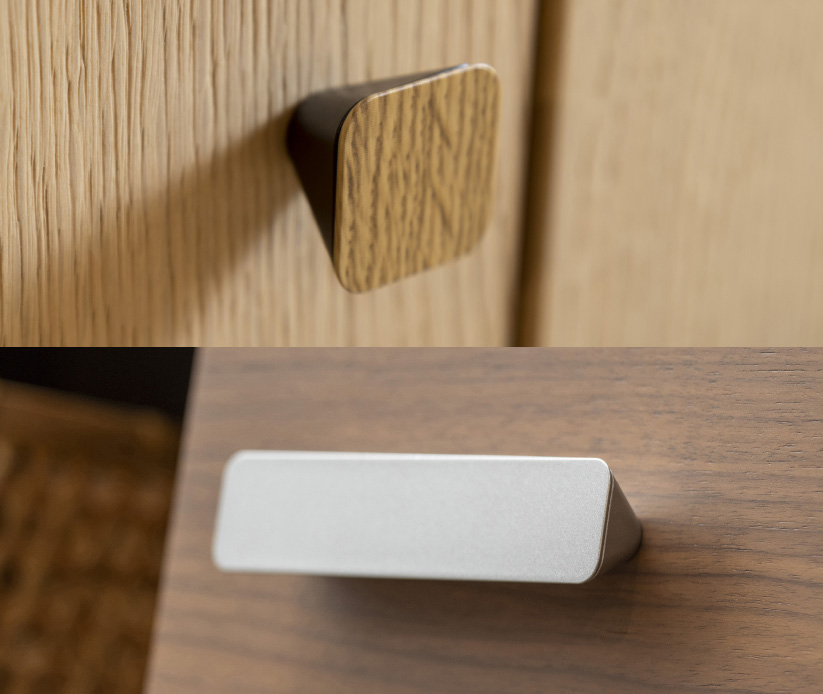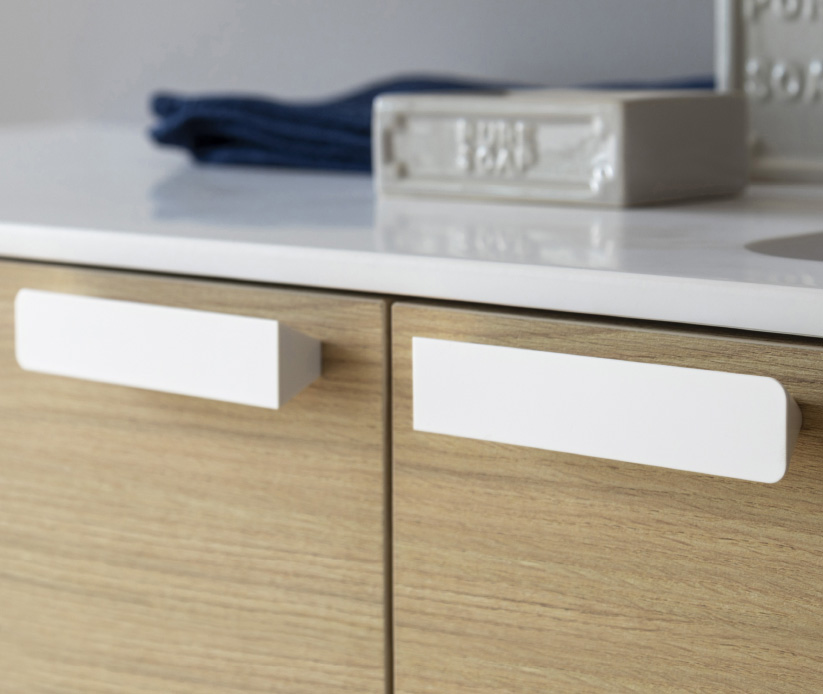 LINE
ADAPTA
Adapta stemmed from Poliplast's creative flexibility and the as-of-yet-unexplored potential of polymers: a set of handles with essential, elegant lines that are able to satisfy every furnishing need, thanks to the double-finish option.
The 332ADAPTA line comprises four models; a series of furnishing accessories that practically blend in with the furnishing aesthetics.
The Adapta handles consist of two parts – a base and cover – which can be supplied in different finishes and colours.
IN CHILDREN'S SPACES
Fantasy
When it comes to furnishings, design is not solely expressed with austere, linear forms, but also through playful and highly-imaginative components. Accessories that can bring joy and a hint of colour to children's environments.
With the Fantasy lines, Poliplast aims to provide you with an option to add liveliness and a breath of fresh air to your children's bedrooms, nurseries and playrooms.
Let the fun begin!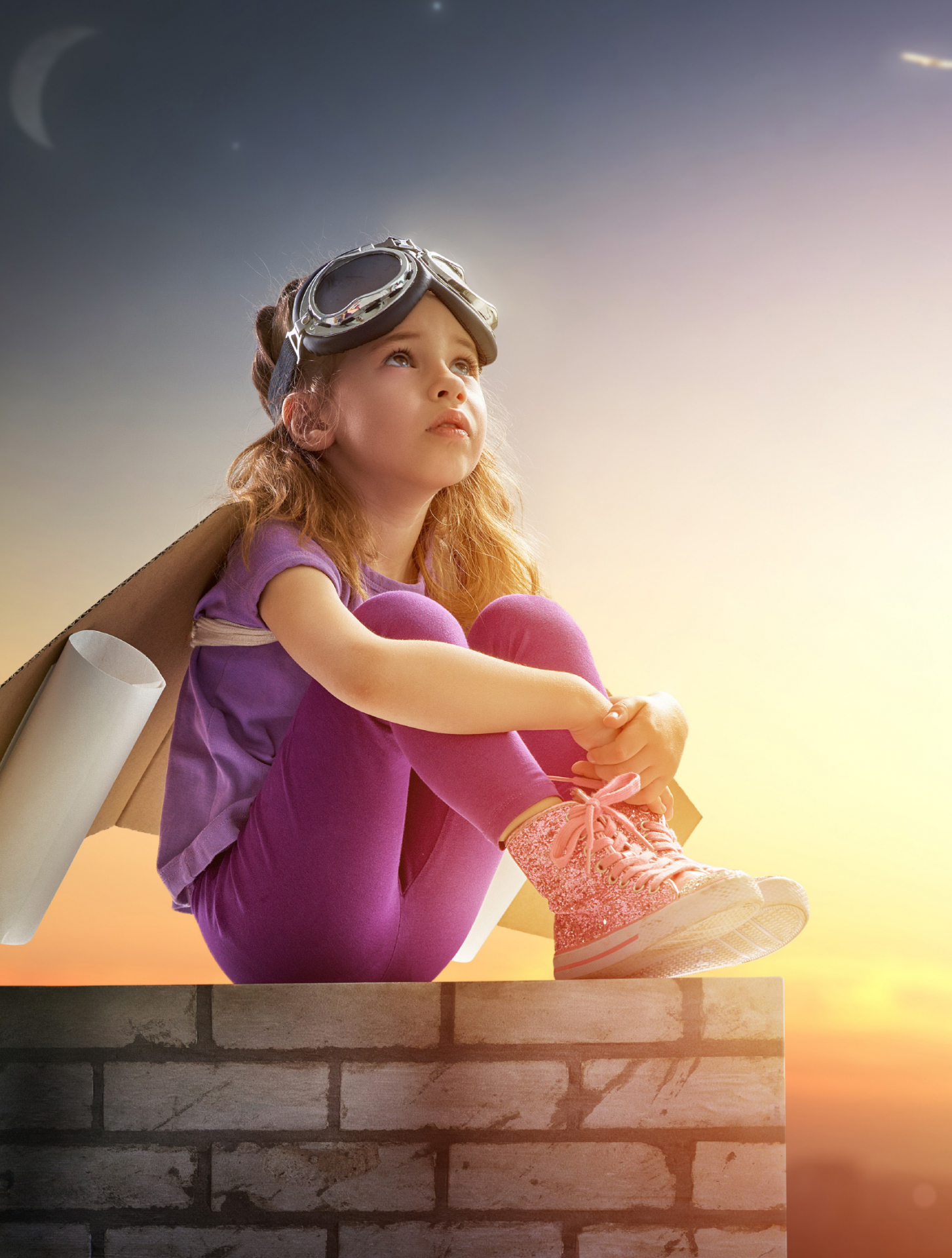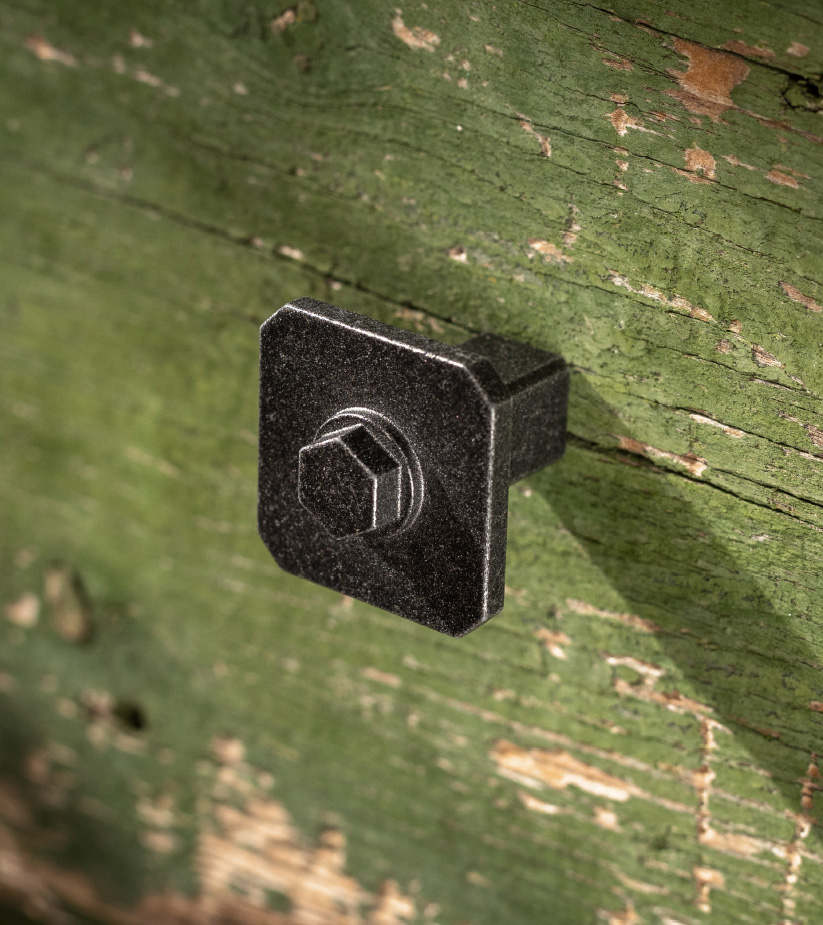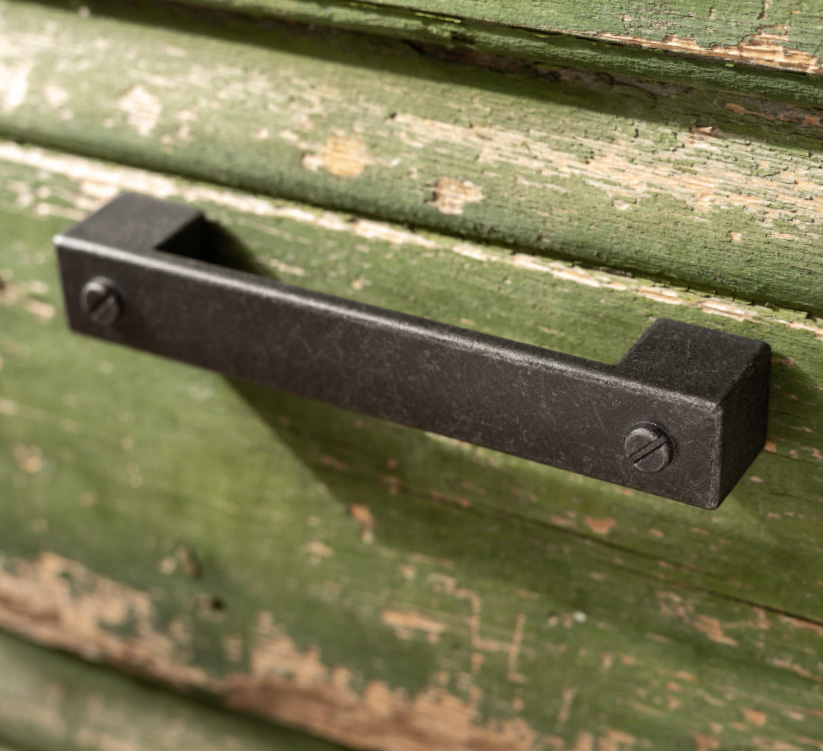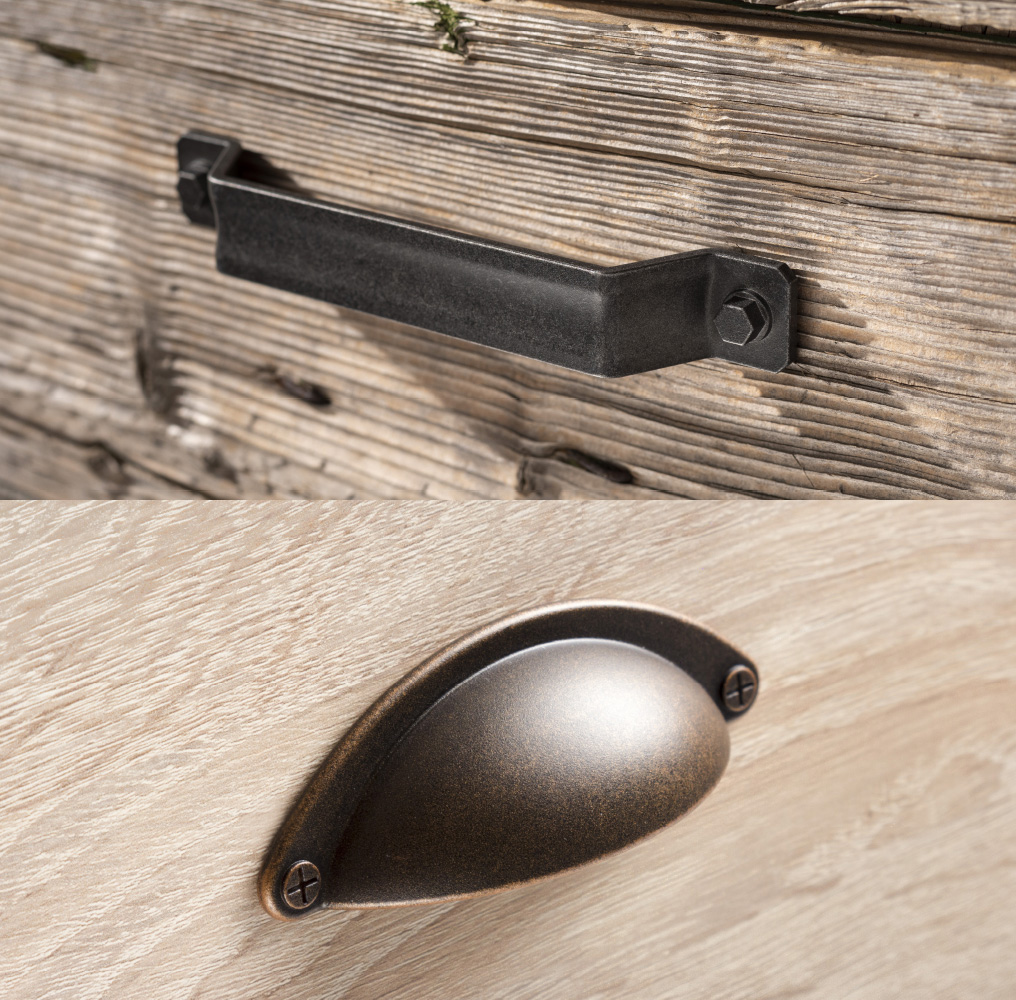 Bolt Line
With its characteristic "mechanical" lines, this series of knobs and handles is suitable for distinct applications, such as industrial archaeology or retro 50s-inspired furnishings. The final result – an exclusive antiqued finish – is rather aesthetically pleasing.
ANTICATE
ANTIQUED finishes
The sign of the times bestows a pre-loved charm which is suitable for classic environments or enhancing a contemporary space, by creating a refined contrast between the old and the new.
As a result of an innovative production process, here at Poliplast, we have successfully combined the aesthetic value of antique metal with the practicality, resistance and adaptability of plastic materials.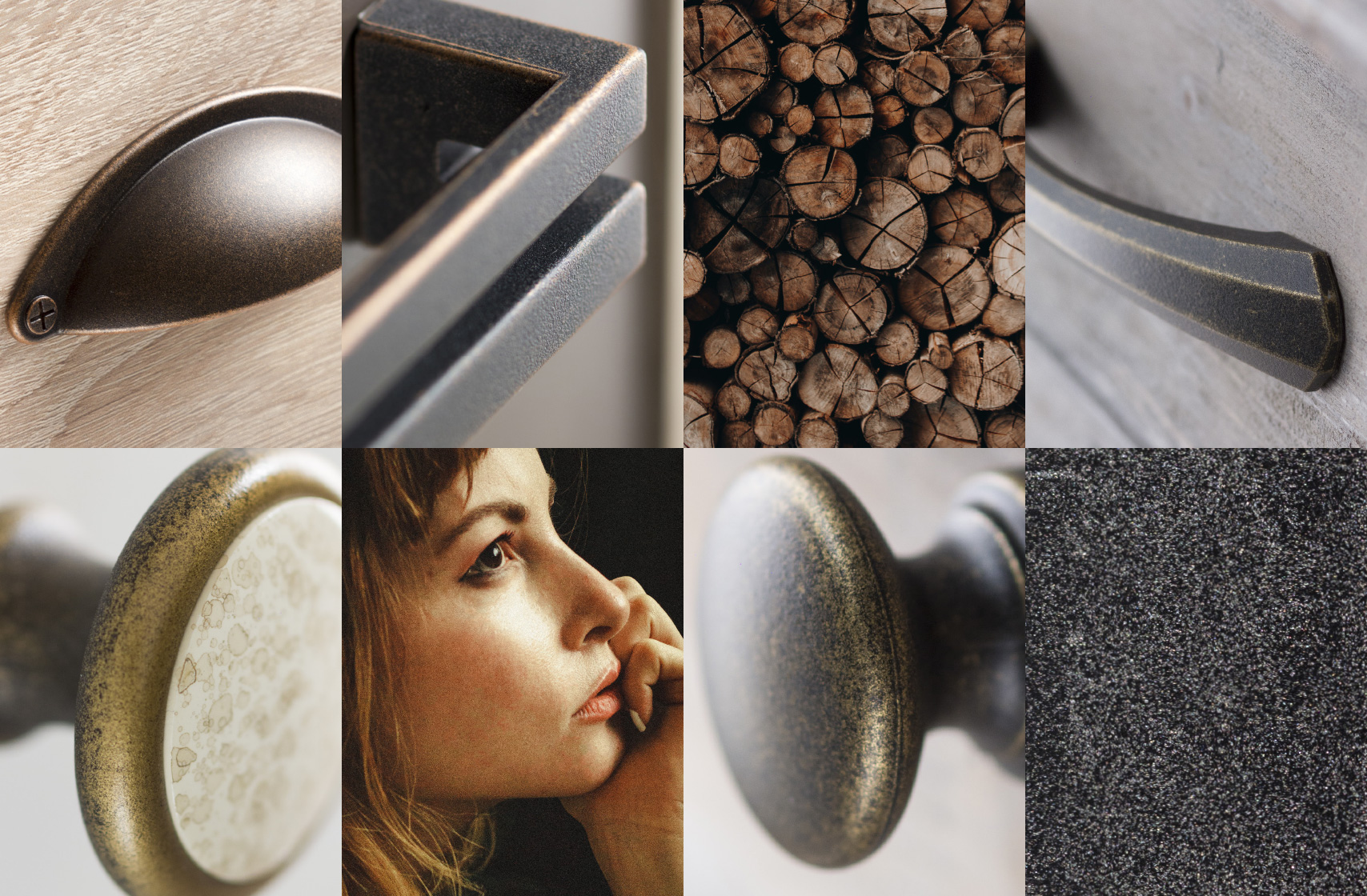 THE IMPORTANCE OF TOUCH The antiqued finishes are actual surface treatments, which, as the definition implies, feed both the sight and touch: you can feel the oxidised metal-typical porosity and irregularities on every knob, handle or foot.
The antiqued finishes are available in the following variants: Copper, Bronze and Iron.
ESSENTIAL FORMS
Linear
Poliplast's Linear handle range has been designed with optimum essentiality in mind and to be used in modern and linear furnishing environments.
Available in various models and sizes: you can organically coordinate the Linear models with all your furnishing accessories.
Linear and colorful, Linear can be assembled alone or with the specific "T" joint that creates long handles according to need.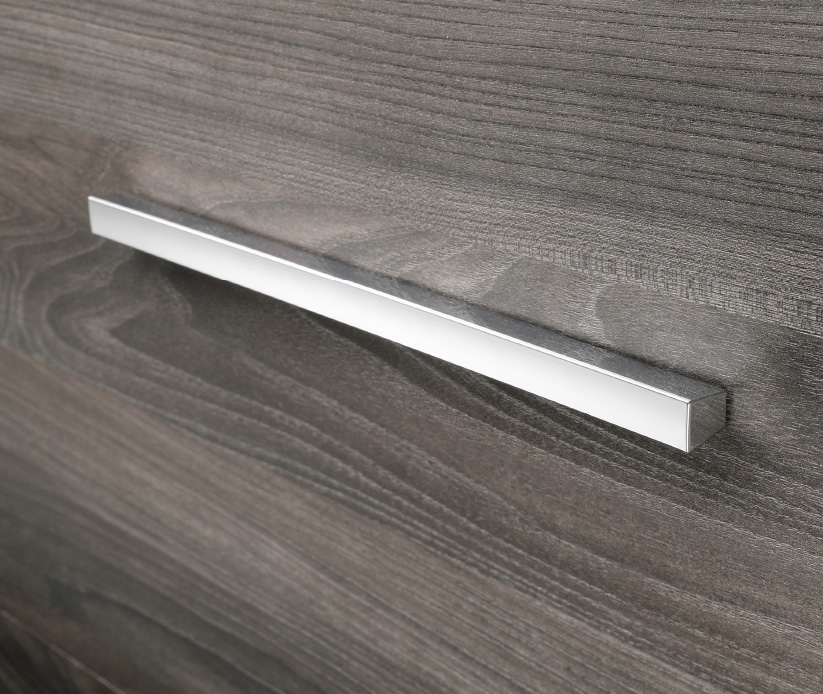 PRACTICALITY IN RECEPTION
Hospitality
Countless handles, feet and accessories have been designed by Poliplast to complete furnishings intended for the hospitality sector.
These items – which can adorn beds, bathroom furniture, storage cabinets and wardrobes – are all available in various finishes and colours.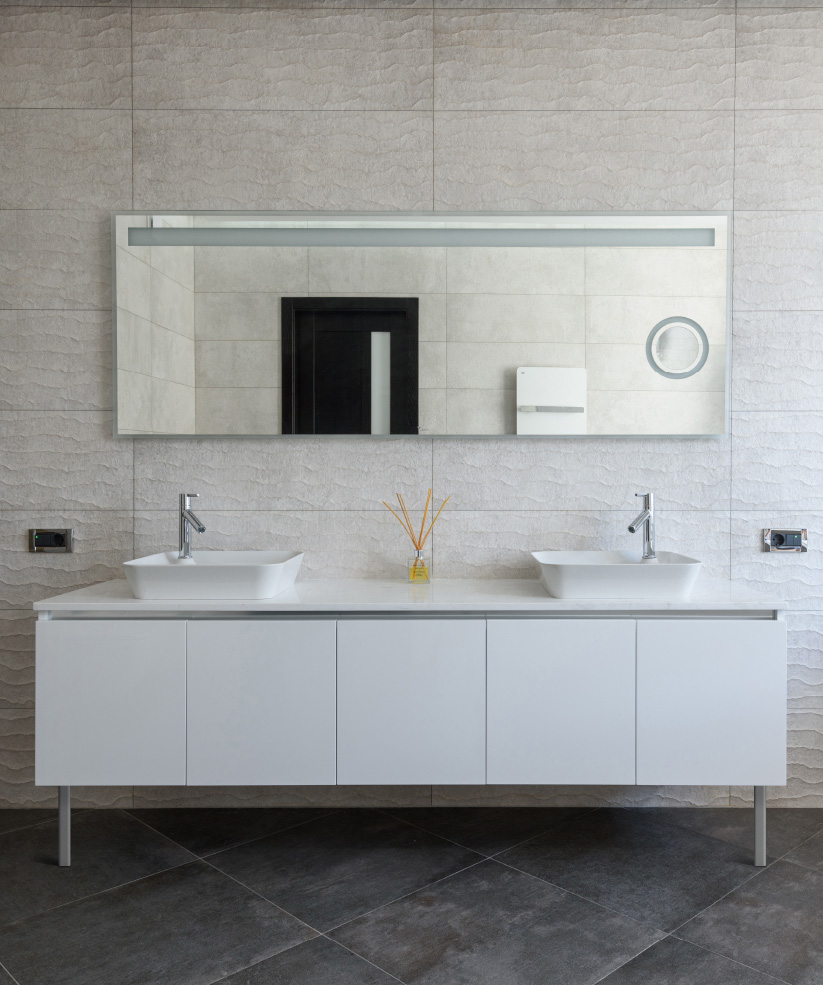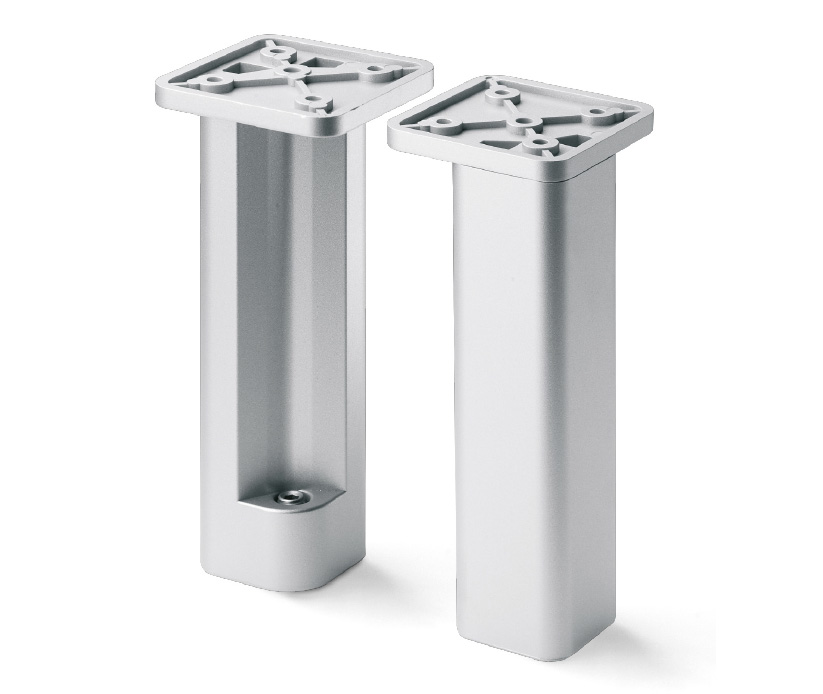 The handle 309
The handle 309 is available in the "S" version without holes and in the "C" version with holes.These two handles can be applied individually on furniture, or combined with each other on shower doors.
Corner 727R feet
A distinctive characteristic of Corner 727R, besides the wide range of available heights, is the particular system that also allows it to be adjusted from inside the unit itself.